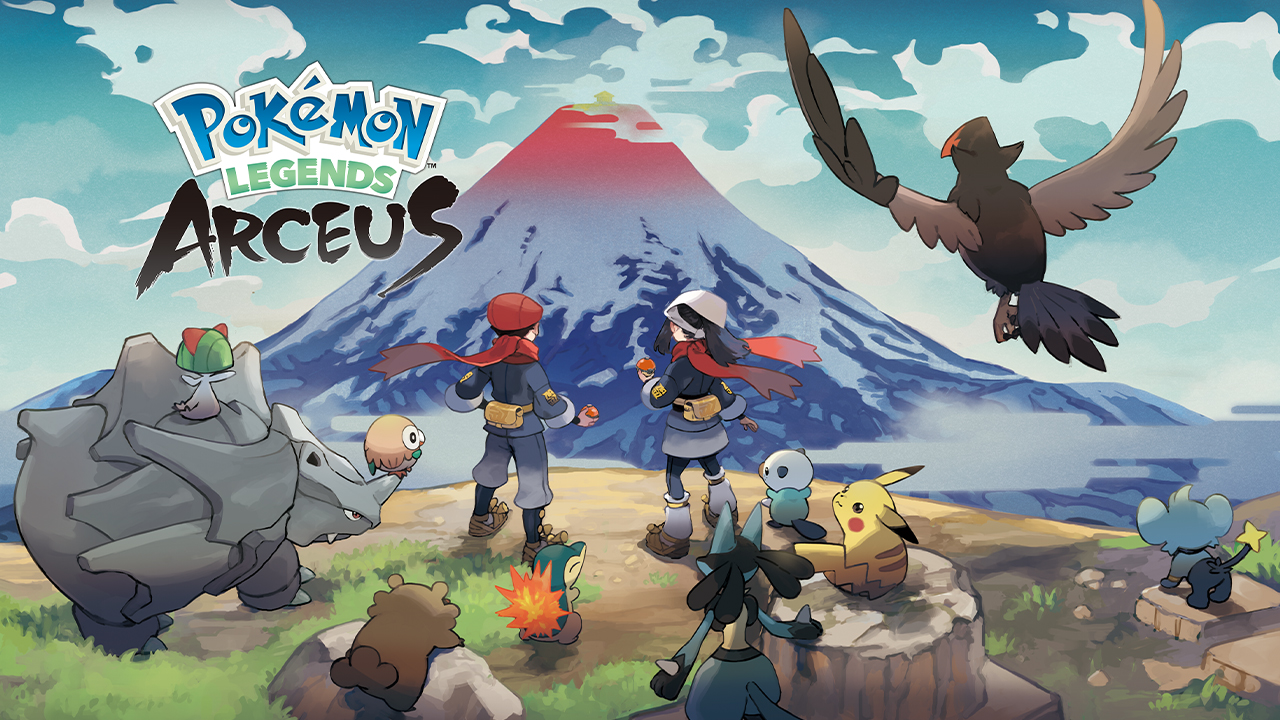 Quote:
Action meets RPG as the Pokémon series reaches a new frontier!
Get ready for a new kind of grand, Pokémon adventure in Pokémon™ Legends: Arceus, a brand new game from Game Freak that blends action and exploration with the RPG roots of the Pokémon series. Explore natural expanses to catch Pokémon by learning their behavior, sneaking up, and throwing a well-aimed Poké Ball™. You can also toss the Poké Ball containing your ally Pokémon near a wild Pokémon to seamlessly enter battle. This new angle on Pokémon gameplay will deliver an immersive, personal experience brought to life by both Pokémon and humans.
Travel to the Sinnoh region of old
Explore the Sinnoh region from the Pokémon Diamond Version and Pokémon Pearl Version games, but long before the events of those titles. In this era, the Sinnoh region is filled with Pokémon living in harsh environments.
Set out to create the region's first Pokédex and discover the secrets of a long-gone time. At the start of your adventure, you can choose Rowlet, Cyndaquil, or Oshawott as your dependable partner. Along the way, a mystery surrounding the Pokémon known as Arceus will begin to unfold.
FEATURES:
Build the first Pokédex in the history of the Sinnoh region
Explore the Sinnoh region of the past
Action meets RPG in this new take on the Pokémon series
Learn about the Pokémon Arceus, the key to this mysterious tale
If you do not have a switch no worries! Since the game isn't officially out yet it doesn't really work on either emulator but it's good to have them ready. I uploaded both ready to go on 1337x but they are a tiny bit outdated. My Yuzu pack comes with an EA updater so you don't have to worry about getting the newest version as well.
My Ryu pack comes with the multiplayer version and a super useful tool called EmuSAK which allows users to share shaders for Ryu and mods for both emulators. Saves as well.
ENGLISH SAVE
Ryujinx + Multiplayer + EmuSAK
Yuzu Early Access + Updater
I WOULD TRY BOTH EMULATORS AND START PLAYING, NO CONFIGURING NEEDED!
Quote:
Since the game isn't officially out yet both Yuzu and Ryu team can't touch it so everyone has to wait unfortunately.
If you want more resources or need help feel free to ask on my discord.
Discord Server
-Sin